The Addiscombe Recreation Ground (Bingham Rec) Gardening Group was formed in 2015 to take some control of the unkempt flower beds.
We welcome anyone who would like to get involved in helping maintain the beds. Planned dates for 2023 are:-
4 March
1 April
6 May
3 June
1 July
5 August
2 September
7 October
All on Saturday mornings between 09.30 and 12.00.
We are ask volunteers to bring:
their own tools (these could be a trowel, secateurs, hoe, spade, fork and dependent on what work you would like to do)
hand sanitizer in case you need it
water or suitable other (for you, not the plants!)
Any questions contact us on gardening@aspra.uk
Addiscombe flower beds pictured below as we got started: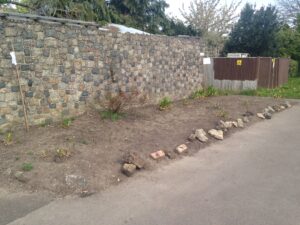 Regular Spring – Summer – Autumn (usually monthly) "dig and tidy up" dates are published and advertised on the entrance gates.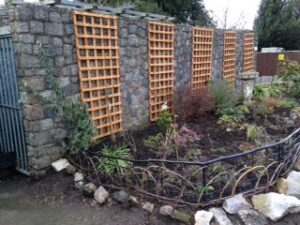 Spring to Autumn 2020:
Sakura Cherry Trees: Planted November 2021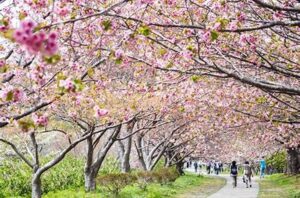 As part of the Tokyo Olympics activities, Croydon Council successfully applied for 80 Sakura Cherry Trees (not suitable for streets) and identified for 'blossom impact' reasons two parks, Addiscombe Recreation Ground (30 trees) and Sanderstead Recreation Ground (50 trees). The trees were planted in Bingham park in November 2021, with a ceremony to celebrate their arrival on 4th Dec.
The Sakura Cherry Tree Project came about with the desire of the Japanese to share the sakura trees with their friends in the UK. This Project was part of the Japan-UK Season of Culture, which aims to celebrate the friendship between our two countries. Thousands of cherry trees planted in parks, schools and public spaces will grow as a symbol of the longstanding friendship that has evolved between our two countries and will continue to do so.
The Sakura Cherry Tree Project in the UK marked 150 years of Japan-UK friendship and the continued cooperation between our two nations. It was launched in the joint communique issued by Prime Minister Shinzo Abe and the then Prime Minister Theresa May when the two met in Japan in Autumn 2017. Because cherry blossom (sakura) is the national flower of Japan, over five thousand cherry trees were planted throughout the UK in 2020 andon through to 2022.
This project was a part of the Japan-UK Seasons of Culture which will toook place in both countries during 2019 and 2020. It is represented in Japan by the Japan-British Society, whose main role is to raise funds for the project, and in the UK by a special committee convened by the Japan Matsuri Company (an organisation jointly managed by the Japanese Association, the Japanese Chamber Of Commerce and Industry in the UK, the Japan Society, and the Nippon Club), whose role is to manage the entire operation in the UK.
See www.japanuksakura.org for more info.